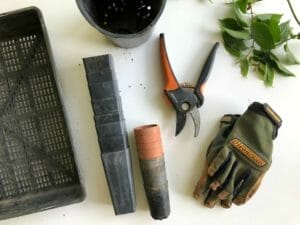 One of the best parts of being a homeowner with a green thumb is the ability to plan and implement landscape installation and design. There's so much that can be done to beautify our Pacific Northwest lawns and outdoor living spaces.
The great Pacific Northwest offers much inspiration. Step outside and hike up to one of the many viewpoints in the area to get just a glimpse of the many different tree and shrub species and the multitude of living and decorative color available as the seasons come and go.
Our friends at the Arbor Day Foundation have a primer on landscape design that provides an excellent starting point as we examine how best to implement these practices for your individual green space. It includes some of our favorites landscape installation and design ideas, including the "Bird Magnet Hedgerow," the "Flowering Green Giant" and the "Flowering Woods Edge."
Urban Forest Pro
At Urban Forest Pro, our ISA-certified arborists have the tools, experience and expertise to help property owners bring their biggest landscaping dreams to full and vibrant life.
However, it's important to remember that there is a difference between arborists and landscapers. So, while it can be helpful to harness the specific artistic and scientific strengths of each specialty to get the landscape design you want, these two fields will bring different skills to the job.
As we have written about in the Urban Forest Pro blog post referenced above, "it's best to see these two fields … as separate jobs best left to their respective professionals. … Of course, some Portland arborists also offer extensive landscaping services. However, for the health of your trees and the safety of your family, it's best to entrust tree services only to certified arborists."
For example, let's say a property owner needs help with tree relocation. Although landscapers may have some design and aesthetic ideas on where to relocate a tree, they're unlikely to have the kind of expertise — not to mention the kind of equipment and training — necessary to actually do the job.
There are also permitting and city regulations that come into play. Again, an ISA-certified arborist is the best choice for projects of this magnitude. That's where arborists at Urban Forest Pro come in.
Landscape installation and design is a fun and fruitful activity. The first step to creating your own personal Garden of Eden is knowing where to turn for help and expertise. Why not start with the pros? Contact Urban Forest Pro today to find out how we can help you with your projects!