Stump Grinding Services Near You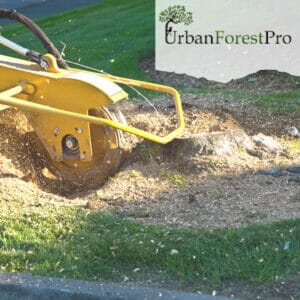 At Urban Forest Pro we offer stump grinding near you in Portland, OR. We have several different stump grinders to enable us to grind stumps of any size, in any situation, from 6 feet in diameter to 1 foot on a steep embankment. We have the latest stump grinding technology for stump removal in Portland, which allows us to get more of the stump out than ever before. We guarantee all of our stump grinding services and provide free regrinding should you ever discover, during any of your landscaping projects, that a part of the stump was missed.
Unfortunately, due to high demand we no longer offering tree stump grinding as a stand-alone service, we are only able to meet the demand of our current and past tree service clients at this time. 
If you're not a current or past tree client and have a stump you'd like removed, read more about stump rot and how to safely remove the tree stump yourself.
When your stump is ground, you can expect that there will be no masses of the stump left underground. The stump grindings, which are the wood shavings from the stump mixed with dirt, are left behind. You can use these grindings as mulch around your yard. Please remove the grindings prior to replanting any plants/trees in that area. A picture of the finished product is shown below.
Stump Grinding FAQs
What is the average cost for stump grinding in Portland, OR?
If you live in the nearby Portland Metro area with easy access to the stump, stump grinding cost averages about $6 per inch in diameter with a $150-$200 minimum. Anything that makes the stump harder to access and remove such as a fence or retaining wall or anything breakable such as a flagstone patio would increase the price from there. Also removing the stump grindings is almost always an additional charge.
Is it better to grind a stump or remove it?
There are many ways how to get rid of tree stumps, and there are advantages and disadvantages for both removing a stump or grinding it. For removing a stump the advantage is there is no stump grinding left behind. The disadvantages are that removing all but the smallest stumps usually requires large equipment such as a loader or excavator. In addition, it is usually pretty hard to find a place to dispose of them. For grinding a stump the advantages are that it can be done to almost any stump in any location or a reasonable fee and the disadvantages are that the grinding as usually left behind for the property owner to deal with.
Can you grind down a tree stump with a chainsaw?
There are stump grinders that attach to a chainsaws powerhead, but grinding a stump with a regular chainsaw would be exceptionally difficult as the chain would dull every time it hit even a small amount of dirt. It also sounds very dangerous.
Can I use ground up tree stump as mulch?
Yes, a ground-up tree stump makes an excellent mulch product.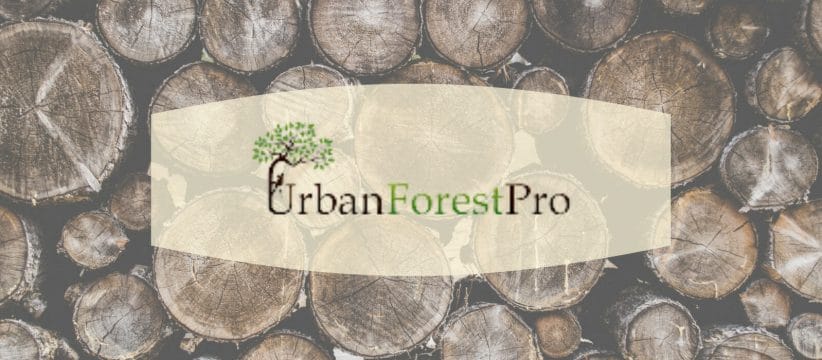 How much does it cost to rent a stump grinder from Home Depot?
In the Portland Metro area $299 per day and $209 for 4 hours as of 3/20/19 to rent a grinder for stump removal in Portland, OR.
Does stump grinding kill roots?
No, in fact, the roots are sometimes spurred to grow more from the shock of having the tree removed and stump ground out.
Does tree removal include the stump?
The answer is almost always no. The removal of the stump in the ground is for an additional fee. Tree removal bids are very specific so any extra services such as stump grinding, wood removal, or tree removal permits are not included unless expressly stated.
Will tree stumps attract termites?
Yes, but not all termites will damage your home. It will take an exterminator to determine which kind you have should your stump become infested.
Can a tree grow back from a stump?
Depending on the type of tree they can grow back but this would not be a tree that you would want to keep as its structure would be compromised and thus it would be likely to fail and damage your property.
Contact our tree experts about stump removal in Portland, OR
If you live in the Portland area and are looking to have a tree removed and are also interested in stump removal and grinding contact our nearby team of Portland stump grinding service professionals. 503-912-8092
What Our Clients Have to Say
"I hired Urban Forest Pro to remove three large trees and a few smaller ones from my tiny backyard. They handled the permitting with Portland, tree removal and stump grinding. The crews that did the work were professional and friendly. They worked quickly and took steps to protect my house and surrounding properties. I was also impressed how nicely they handled a distraught neighbor that came out on the last day and yelled at them about taking down the trees - apparently, this is the worse thing that she's ever experienced (those were her words) - really, it wasn't that bad. Thank you for the quick work on this project. I'll recommend you to anyone I know looking for tree service. Now I need some help replanting."
Rating: 5/5 ⭐⭐⭐⭐⭐
Farsidius B
Read more of our 195 reviews on Google!