We have several different stump grinders to enable us to grind stumps of any size, in any situation, from 6 feet in diameter to 1 foot on a steep embankment. We have the latest stump grinding technology, which allows us to get more of the stump out than ever before. We guarantee all of our stump grinding services and provide free regrinding should you ever discover, during any of your landscaping projects, that a part of the stump was missed.
When your stump is ground, you can expect that there will be no masses of the stump left underground. The stump grindings, which are the wood shavings from the stump mixed with dirt, are left behind. You can use these grindings as mulch around your yard. Please remove the grindings prior to replanting any plants/trees in that area. A picture of the finished product is shown below.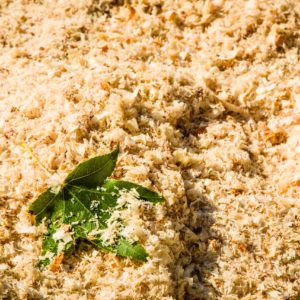 What Our Clients Have to Say
"I hired Urban Forest Pro to remove three large trees and a few smaller ones from my tiny backyard. They handled the permitting with Portland, tree removal and stump grinding. The crews that did the work were professional and friendly. They worked quickly and took steps to protect my house and surrounding properties. I was also impressed how nicely they handled a distraught neighbor that came out on the last day and yelled at them about taking down the trees - apparently, this is the worse thing that she's ever experienced (those were her words) - really, it wasn't that bad. Thank you for the quick work on this project. I'll recommend you to anyone I know looking for tree service. Now I need some help replanting."
Rating: 5/5 ⭐⭐⭐⭐⭐
Farsidius Brant, March 22, 2017
Read more reviews on Google!